DynaRoller™
Powered Roller Conveyors
Get a Quote
Brochure
Speed 20-300'/min.
Width: 2" - 10"
Max Parcel Weight :100 lbs/zone
Overview
The DynaRoller zone powered, zero pressure accumulation roller conveyor offers a patented system that is modular, safe and cost effective. Boxes, packages, trays, totes, parcels, crates and cartons of various sizes and shapes can now be conveyed using DynaRoller's innovative motor driven roller conveyor design. Capabilities include zero pressure zone accumulation, precision sortation, and seamless 90 degree transfers. The DynaRoller zero pressure conveyor system is an excellent conveyance solution for packaging, manufacturing, logistics and other light and medium duty parcel and unit handling applications
Flat Conveyors
Inline powered roller conveyors offer maximum throughput coupled with omnidirectional transfers for products up to 40″ long and 100lbs.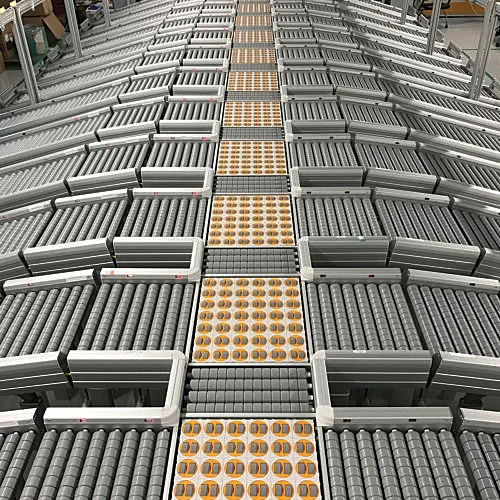 Incline & Decline Conveyors
Inclining and declining, powered roller conveyors bring packages and parcels to different elevations allowing for an optimized use of floor space.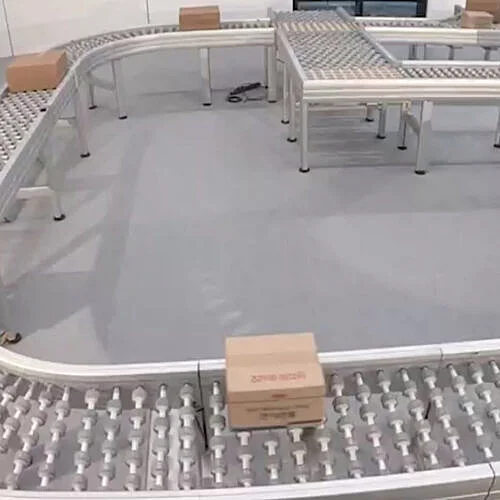 Radius Conveyors
Radius turn, zone powered roller conveyors help you meet the most demanding system layouts.
13", 17", 21", 25", 29", 33"
Anodized Aluminum With Leveling Pads
Ceiling Support Option
Lengths 6" - 40"
Width 6" - 32"
Centers: 1.5", 2.2", 3.0", 4.3"
Diameter: 2"
Anodized Aluminum Side Channels
Flat, Incline, Decline, Radius Turn