Box Filling™
Conveyor Systems
Get a Quote
Brochure
Load Capacity: 135 lbs
Width: 12", 18", 24", 30"
Maintenance Free
Overview
Standard and custom Over-Under, In-Line and Side-by-Side Box Filling Conveyor Systems are designed to meet your box filling needs and are an imperative step towards lights out manufacturing. Automatic filling systems are designed for un-attended box filling of parts by weight and/or count. Systems are available in two sizes to accommodate boxes from 9″ to 27″.
Side by Side Box Filling
Side by side box filling conveyors can be configured for count or weight. They feature simple, user-friendly controls, and a motorized sweeping arm, so no compressed air is required. Box registration is also available for robotic filling applications.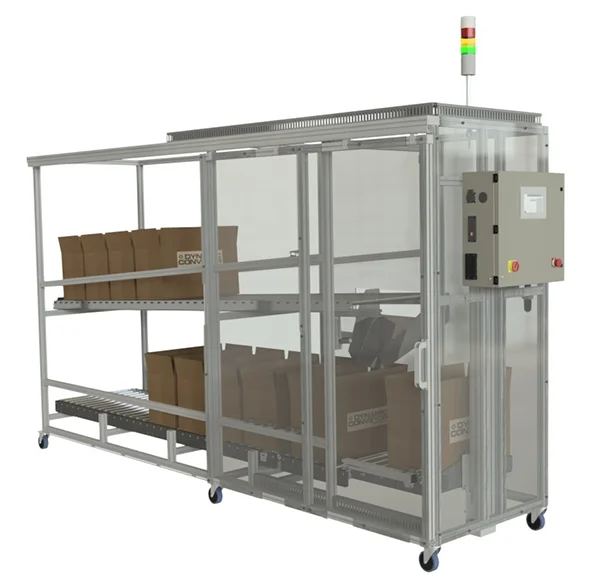 Over Under Box Filling
Over-under box filling conveyors offer unparalleled box filling safety, with a safety switch, stack light, audible alarm, and safety guarding. Quickly change guide rails to accommodate for different box widths.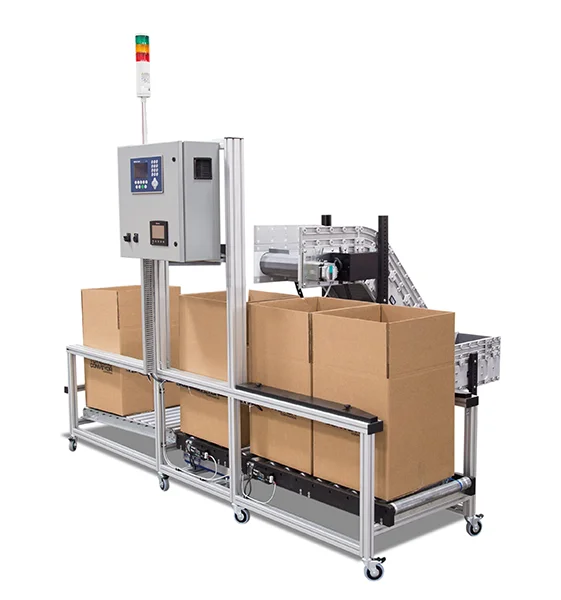 In-Line Box Filling
Inline box filling conveyor configurations can be designed with weight or count automation to support lights out manufacturing strategies. Options like trickle feeding and staggered drive flights support accurate filling.
Mettler Toledo Weigh Scale
Photo Count Or Machine Input
Infeed & Weighing Powered Roller Conveyor

Centers: 3"
Diameter: 1.9"

Outfeed Gravity Conveyor
24V Motorized Powered Roller