GEA Horizontal Cartoner Machine
Carton Erecting
Get a Quote
Brochure
Up to 200 packs/min.
Intuitive touch screen
Intermittent or continuous motion
Overview
The GEA Horizontal Cartoner Machine is an extremely reliable and precise automatic wrap around and multipack machine using blank or pre-glued cardboard boxes. With a servo automated box picking arm for maximum precision at high speed, the GEA is equipped with automatic carton opening, automatic carton closing and automatic product feeding and can produce up to 200 packs/min, depending on the product size and the quantity of boxes.
The GEA Horizontal Cartoner Machine is an extremely reliable and precise machine equipped with automatic carton opening, automatic carton closing and automatic product feeding
Servo automated box picking arm for maximum precision at high speed
All parts of the machine are easily accessible for maintenance and cleaning
Equipped with automatic carton opening, automatic carton closing and automatic product feeding
Phased belt with star wheel spacing system
Output station with guide belts adjusted to the box dimensions
Version available in stainless steel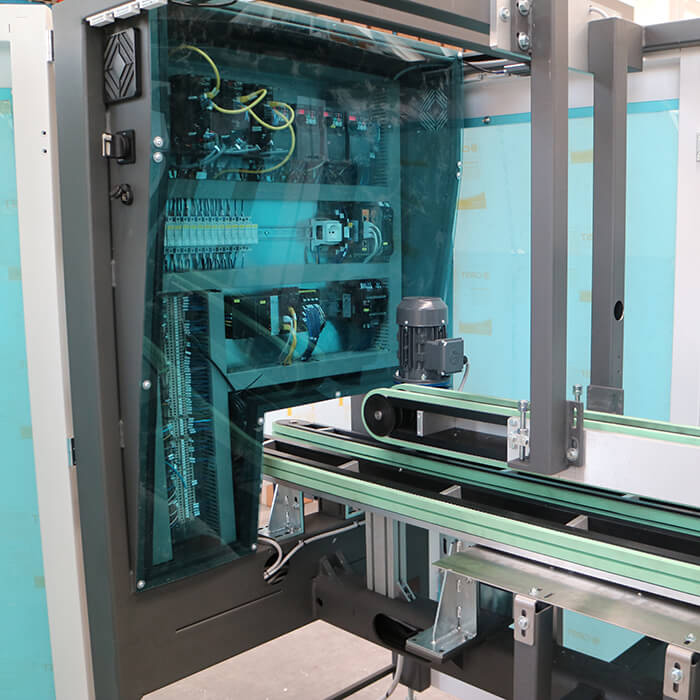 Mechanics on view and electric cabinet totally visible at eye level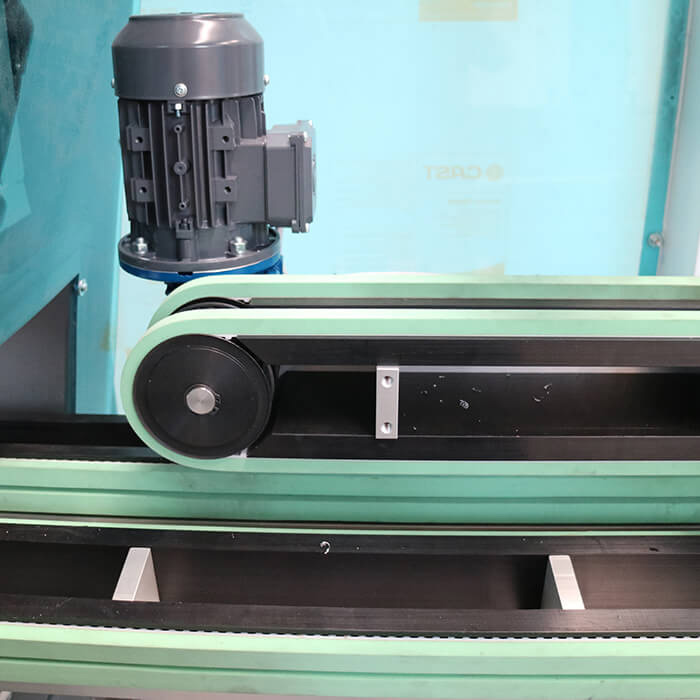 Motorized side guides and upper belt sections to guarantee stability of the product and positioning of the cardboard at high speed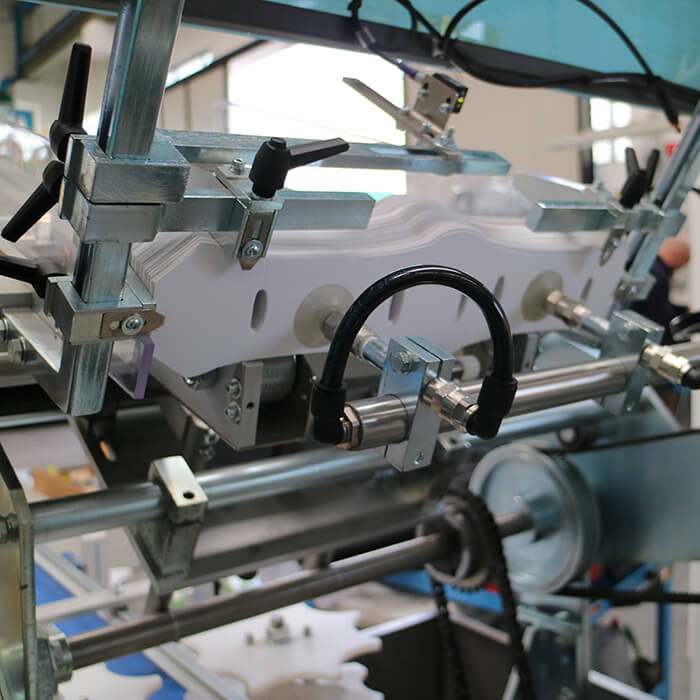 Servo-automated box picking arm for maximum precision at high speed
GEA Horizontal Cartoner Machine
Machine Dimensions (L x W x H)
From 3.5 m length and 1.2 m wide (Machine dimensions based on speed)
up to 200 packs/min (depends on the product size and the quantity of boxes)
Min. 150 x 40 x 40 mm | Max. 400 x 350 x 100 mm