DOM Automatic Vertical Cartoning Machine
Carton Erecting
Get a Quote
Brochure
Up to 20 cartons/minute
Quick carton size change
Compact & high speed
Overview
The DOM Vertical Case Packer has been designed for installation downstream of the packaging line, but can also be used as an independent unit. Various types of products can be packed with pick & place robots, ensuring fast picking of products arriving from the loading conveyor belt, and accurate box filling. This is a small, robust and compact machine that can operate at a high speed with up to 20 cartons per minute with multiple pick & place. The in-feed, carton opening and out-feed stations are compact but also separable in order to ensure an easy access all around the machine for maintenance and cleaning. After filling, the boxes are conveyed to the outlet and the machine folds the carton flaps and closes them with tape on the two sides.
Compact & high speed
Quick carton size change
User-friendly access to all adjustable parts
Loading and cartoning stations are separable to allow operator entry for easy maintenance
Pick and place for fast & accurate product picking from the in-feed conveyor, and precise feeding to the carton with the configuration previously set
Siemens touch screen with different programs for easy set-up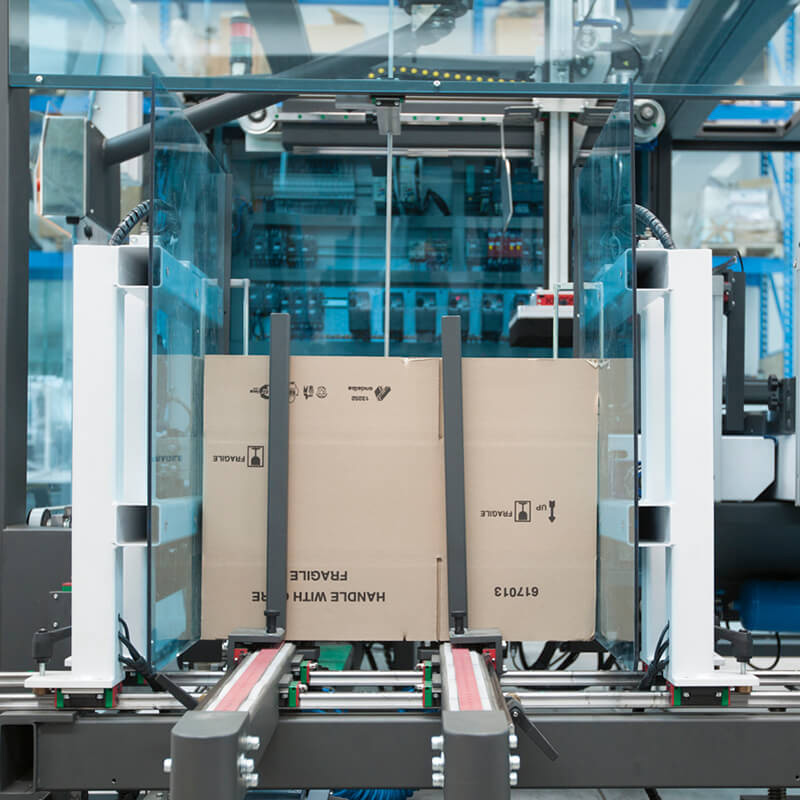 Simple cartons feeding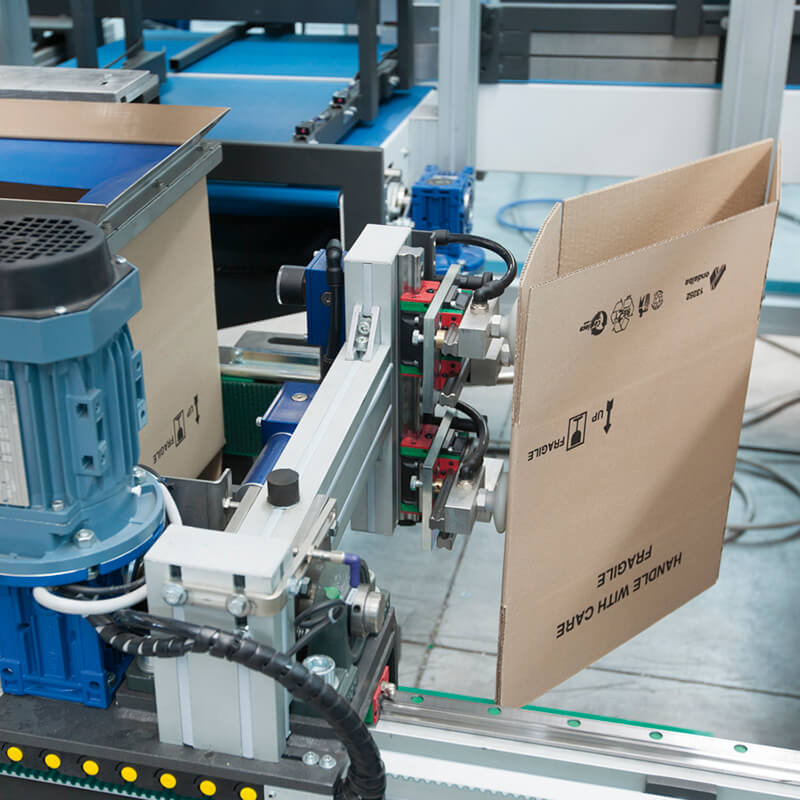 Compact case opening inline or 90°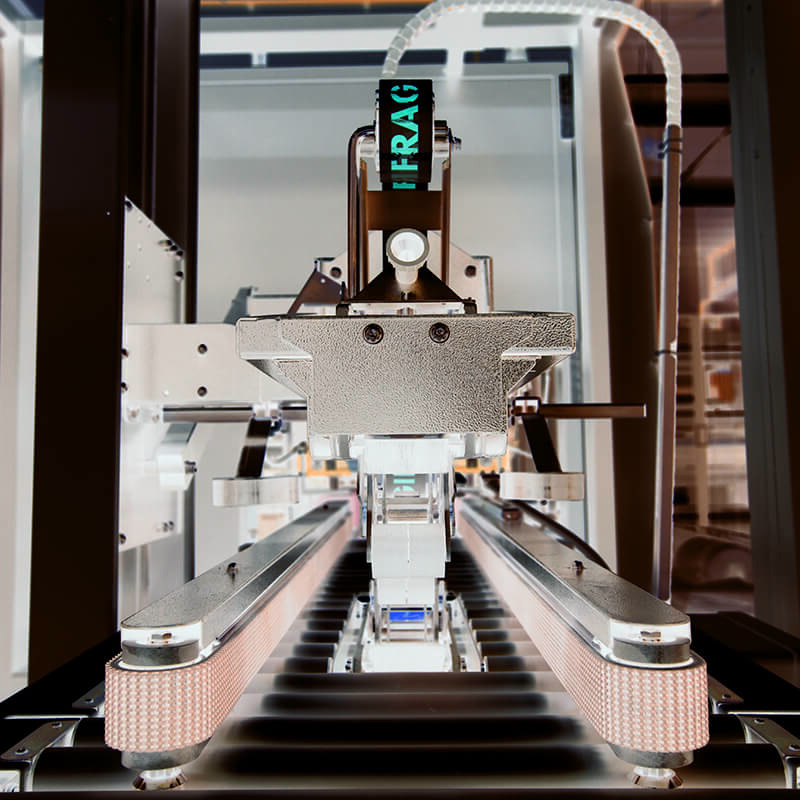 Out feed station with motorized driven belts adjustable to different carton sizes
Machine Dimensions (L x W x H)
Minimum carton size (L x W x H)
Maximum carton size (L x W x H)
up to 20 cartons per min.